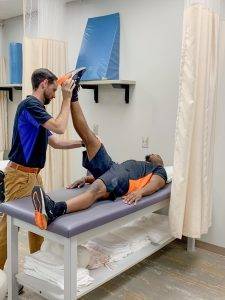 We, at Georgia Bone and Joint Physical Therapy, strive to provide the highest level of care for each patient on an individual basis. This patient-centered approach allows our therapists the ability to provide one-on one hands on care with various treatment techniques including Manual Therapy, ASTM/Soft Tissue Mobilization, Spinal Manipulations, Core Stabilization/Strengthening, Dry Needling, Therapeutic Exercise, and Low Level LASER Therapy to name a few. The same therapist will provide care from evaluation through the final visit ensuring constant care. We believe this model helps our patients and athletes recover faster to get back to their normal active lifestyle following injury or surgery by reducing pain, restoring function, as well as getting the athlete back on the field and preventing future injury.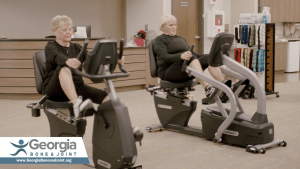 We specialize in outpatient, orthopedic/musculoskeletal conditions with Physical Therapy, Occupational/Hand Therapy, Industrial, and Sports Medicine rehabilitation. Our commitment to state of the art education includes ongoing onsite learning activities and mentoring, teaching at university level physical therapy programs and continuing education ensure we provide the most current and evidence-based physical/occupational therapy evaluation and treatment. This includes the latest research in exercise, concussion management, pain science, and pain management for all age groups.
Our team approach will develop a personalized therapy program tailored to the patient's specific needs. These include important areas of strength, flexibility, neurodynamics, soft tissue mobilization, balance, and coordination.
We strive for 100% patient satisfaction through high quality customized healthcare. Georgia Bone and Joint Physical Therapy is here to be your next step to recovery. Experience the difference in care.