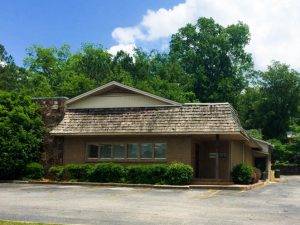 Georgia Bone and Joint at Orthopedic Solutions
Here we GROW again at Georgia Bone and Joint! 
We are excited to announce the continued growth of our practice with a new location at 670 South 8th Street in Griffin, Georgia to serve patients in Spalding county and surrounding communities.
Formally known as Orthopaedic Solutions, Georgia Bone and Joint is excited and proud to bring our expertise and experience to patients in the Spalding County community.  Dr. Velazco and Dr. Nair at Orthopaedic Solutions are announcing their retirement as of March 31st, 2021.  We wish them well in their future endeavors and congratulate both Dr. Velazco and Dr. Nair on their successful careers caring for patients in their Griffin and Jonesboro offices.
For more than 35 years, the doctors and staff at Georgia Bone and Joint have been serving patients in Newnan, Peachtree City, Coweta and Fayette Counties.  Our doctors are leading experts in providing exceptional orthopedic care and offer treatment for orthopedic injuries and conditions affecting the ankle, back, elbow, foot, hand, hip, knee, shoulder, spine and wrist.  We are also highly trained and specialize in joint replacement, pediatric orthopedics, regenerative orthopedics and sports medicine.
Georgia Bone and Joint always strives to offer our patients the latest in technology and advancement in orthopedic medicine.  This year, Georgia Bone & Joint was the first in our area to offer the highly advanced robotic-arm assisted joint replacement with Stryker's MAKO SmartRobotics System.  This advancement in joint replacement surgery transforms the way total knee, partial knee, and total hip replacements are performed, by helping surgeons know more and cut less, offering faster recovery and less pain for our patients.
"We are proud and excited to join the Griffin community to serve patients in Griffin and Spalding County for their orthopedic needs," said Dr. Jayson McMath, President of Georgia Bone and Joint.  "This addition to our orthopedic service area demonstrates our commitment to provide our community on the southside of Atlanta with  outstanding healthcare and the latest advanced technology so our patients at Georgia Bone and Joint can move better, feel better and live better."
Call 770-502-2175 to schedule an appointment. Learn more at GeorgiaBoneandJoint.org.
Georgia Bone and Joint doctors and staff continue to actively monitor the developments related to COVID-19. We are following the CDC recommendations to help prevent exposure and spread of the virus