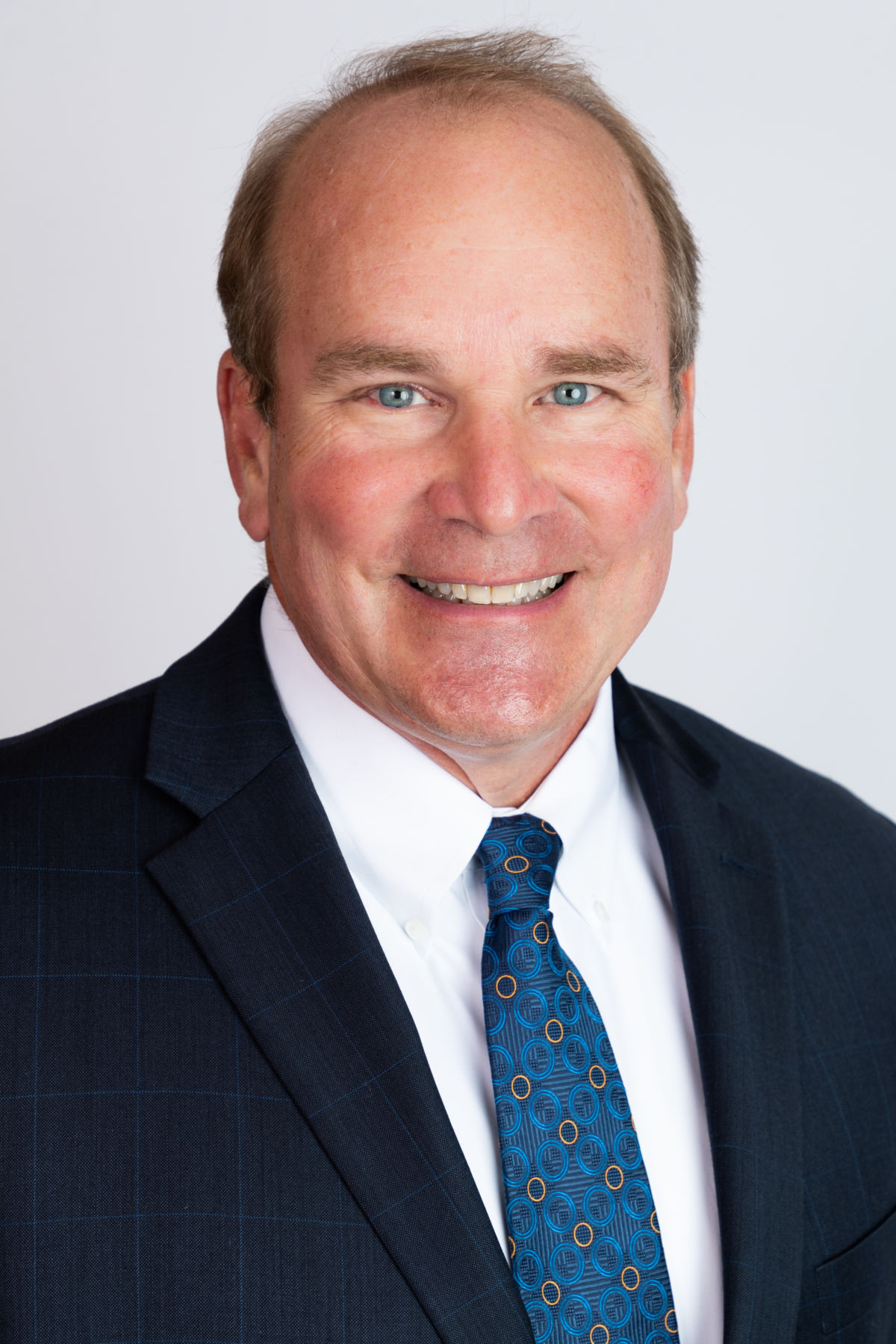 Elbow, Hand, Hip, Joint Replacement, Knee, Shoulder, Sports Medicine, Wrist
Dr. Michael Gruber is a fellow of the American Academy of Orthopaedic Surgeons and the American Board of Orthopaedic Surgery. He is also an active member of numerous professional societies, including the Arthroscopy Association of North America, an organization comprised of orthopedic surgeons who have demonstrated advanced skill and interest in arthroscopic techniques. He serves on the medical staff of Piedmont Newnan Hospital and Piedmont Fayette Hospital and has served as the Chief of Surgery at Newnan Hospital. Dr. Gruber's professional interests include sports medicine, knee, shoulder, elbow, foot, ankle, and joint replacement surgery using minimal incision techniques. Anterior approach hip replacement is one of those minimally invasive techniques and is the preferred approach for hip replacement in Dr. Gruber's practice.
Dr. Gruber received his medical degree, graduating with honors, from the Medical College of Georgia. He completed his orthopedic residency at Wake Forest Baptist Medical Center, which is known for its arthroscopic surgery, joint replacement, and sports medicine program. Throughout his residency, Dr. Gruber served as a sports medicine doctor for the Wake Forest University athletes, and he enjoys providing the same high level of care locally to athletes and non-athletes alike.
In addition to general orthopedic board certification, Dr. Gruber holds a Certificate of Added Qualification (CAQ) in orthopedic sports medicine, which is the highest level of accreditation in sports medicine. To be awarded a CAQ, a surgeon must complete a rigorous process, including a review of his practice and an examination which covers the medical and musculoskeletal aspects of sports medicine offered by the American Board of Orthopaedic Surgery (ABOS).
Dr. Gruber enjoys serving as a volunteer team doctor to the local sports teams at area high schools. He is actively involved in continuing medical education as a preceptor for the Mercer University Physician Assistant program and is a volunteer doctor for the Coweta Samaritan Clinic.
Dr. Gruber is a native Georgian and was raised in Stone Mountain. He attended Presbyterian College, where he graduated magna cum laude, played intercollegiate soccer, and was chosen as an Academic All-American. Dr. Gruber has lived in Newnan since 1994 with his wife, Sharon, and their three children. His hobbies include traveling, fishing, and water sports with his family.
Hospital Affiliations
Piedmont Newnan Hospital
Piedmont Fayette Hospital
Education
Medical College of Georgia, Augusta, GA – Doctor of Medicine
Residency
Wake Forest Baptist Medical Center, Winston-Salem, NC – Orthopaedic
Certificate of Additional Qualification
American Board of Orthopaedic Surgery – Sports Medicine
Professional Affiliations
American Academy of Orthopaedic Surgeons – Fellow
Arthroscopy Association of North America
Georgia Orthopaedic Society
Dr. Gruber's patient walks just 3 days following outpatient anterior hip replacement surgery!
Patient Reviews
The following are reviews from patients of Dr. Gruber
" Dr. Gruber and staff have helped me through numerous problems. I have had 4 operations and have had nothing but the best service. I am walking much better and hope to continue improving. Thanks for being a great team! " - Todd C.
" Dr. Gruber explained the procedure well. He answered questions. " - Latessia C.
" Everyone was very friendly and helpful. I felt I was cared for very well. " - Joy C.
" I really, really, love Dr. Gruber. He is the best doctor. I really appreciate his concern for his patient and he is the best. Thank you so much. He really knows what he is talking about and he is always on point. " - Tamatha C.
" I was very pleased with the staff and their expertise in assisting me in my rehab recovery. All of them were exceptional and made my recovery enjoyable. What I thought would be grilling exercises were explained well and turned out to be exactly what I needed for a speedy recovery. I will definitely recommend Dr. Gruber and the Georgia Bone & Joint staff at Piedmont. " - Clementene M.
" I had a knee replaced. There was nothing about the procedure that was as bad as I had anticipated. I was walking without crutches or a cane four days after the surgery. It has been 18 months since the surgery and I've had no problems. " - Brad B.
" Dr. Gruber was very professional and his staff was very friendly and professional as well. " - Randy S.
" Everyone from the nurses, assistants, doctor, and even the people at the front desk were more than helpful. Thank you so much. " - William R.
" I have been a patient since 2009. Luckily lately I have not needed your services but whenever I have anything orthopedic related I immediately call your office. In Mar/Apr I had an ankle problem so I made an appointment and had the matter taken care of. So I would recommend your office. " - Beverly N.
" Dr. Michael Gruber reattached my rotator cuff tendon approximately 3 years ago. Following his and his teams instructions, physical therapy and final exercise regimen, I became fully and normally operational. I am more than pleased with the work and attention I received throughout the entire process, from discussion to pre-op and finality. " - Rob N.
" I had gotten to the point of barely being able to walk since my left hip hurt so bad. Then after suffering a few years with that, my other hip and back hurt badly too. I was having a horrible time just doing my regular housekeeping and grocery shopping because of the pain. I put off going to have my hip seen about because of fear of being unable to take care of my husband mainly, while I recuperated. I am so glad I finally had this surgery. I can walk well now and the other hip no longer hurts really bad like before. I can once again make it around the grocery store without pain. After lots of X-rays by my primary care doctor Guy Arnall, he recommended I see Dr. Gruber. Then 3 months later I had a complete hip replacement at Piedmont Hospital in Newnan. I have to say it was not nearly as bad an ordeal as expected. Dr. Gruber and team who operated helped me stay calm and the surgery went well. I was allowed to get up and walk the halls the afternoon of my surgery with a walker. I decided to come home and let home health nurse show me exercises. Also my daughter came the first week each day. A few weeks after surgery I went to local physical therapy for 12 one hour sessions for exercise. This was very helpful. I was able to drive after 6 weeks. I wish I had of had hip replacement surgery sooner, rather than have all the suffering I did while putting it off. " - Bernice B.